TRADITIONAL CHINESE MEDICINE AND ACUPUNCTURE
Ancient wisdom to treat a modern world.
At Embrace Health our treatments are given with great care. They are safe, gentle and deeply relaxing. We focus on communicating effectively with you so you feel a part of your wellness plan. With many treatment modalities to draw from, your visits will be tailored specifically to meet your needs. Acupuncture is one among many therapies that we use in addition to cupping, electro-stimulation acupuncture, moxibustion, auricular acupuncture, herbal medicine, massage therapy, kinesio taping, and exercise therapy. We address a wide variety of health concerns with an integrative and practical approach.

Traditional Chinese Medicine
Traditional Chinese medicine is a complete medical system that focuses on balancing the body as a whole. The specific details of a patient's symptoms, along with other diagnostic tools, indicate the type of imbalance a person has. Symptoms (pain, discomfort, insomnia, fatigue) are the language the body has to communicate this imbalance.
By treating underlying imbalances instead of focusing on masking symptoms, we can focus on preventive medicine rather than waiting for small symptoms to turn into significant disease.
The main treatment tools of traditional Chinese medicine are, acupuncture, herbal medicine, Chinese massage called tui na, cupping and moxibustion.​

Acupuncture
​Acupuncture improves function, reduces inflammation, increases circulation and promotes the body's natural healing. Western medical research shows that acupuncture has the ability to alter various biochemical and physiological processes to treat a wide variety of illnesses.
In traditional Chinese medicine terms acupuncture works by regulating the flow of energy (or "qi") throughout the body. In a healthy body, the qi flows unimpeded. Disease and pain occur when the qi is deficient or stagnant within the bodies system.​
Our Providers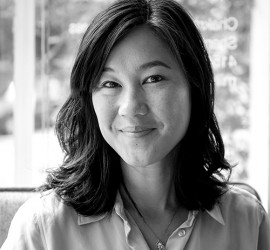 Kristi Oshiro
Licensed Acupuncturist and Herbalist
Kristi Oshiro L.Ac., M.S. is a licensed Acupuncturist by the State of California, and an alumnus of the American College of Traditional Chinese Medicine. She is a licensed herbalist, acupuncturist and certified massage therapist.
Kristi's journey in Chinese medicine began with her lifelong interest in nature, health and the environment. She received a Bachelor of Science from Humboldt State University California in Environmental Communications and Buddhist Studies. Kristi discovered that Chinese medicine's perspective on the body integrates her interest in health, living in balance with nature, and Asian philosophy.
Kristi's clinical expertise includes treating pain as well as gynecological and emotional imbalances. She utilizes a combination of acupuncture, herbal medicine, therapeutic massage, and nutritional and lifestyle recommendations to provide her patients with a multidimensional treatment plan tailored to their specific needs. She creates a warm, comfortable, professional environment so her patients can relax and focus on their healing.
Kristi loves the outdoors, camping, kayaking, paddle boarding, and hiking are some of her favorite activities. She is an avid soccer fan, and is happiest on a soccer pitch stopping goals. She is married with a family that spans the animal kingdom.
Email: kristioshiro@embracehealth.org