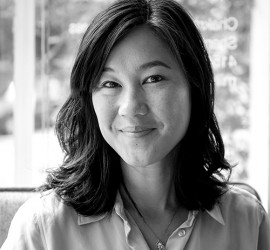 Kristi Oshiro
Licensed Acupuncturist and Herbalist
Kristi Oshiro L.Ac., M.S. is a licensed Acupuncturist by the State of California, and an alumnus of the American College of Traditional Chinese Medicine. She is a licensed herbalist, acupuncturist and certified massage therapist.
Kristi's journey in Chinese medicine began with her lifelong interest in nature, health and the environment. She received a Bachelor of Science from Humboldt State University California in Environmental Communications and Buddhist Studies. Kristi discovered that Chinese medicine's perspective on the body integrates her interest in health, living in balance with nature, and Asian philosophy.
Kristi's clinical expertise includes treating pain as well as gynecological and emotional imbalances. She utilizes a combination of acupuncture, herbal medicine, therapeutic massage, and nutritional and lifestyle recommendations to provide her patients with a multidimensional treatment plan tailored to their specific needs. She creates a warm, comfortable, professional environment so her patients can relax and focus on their healing.
Kristi loves the outdoors, camping, kayaking, paddle boarding, and hiking are some of her favorite activities. She is an avid soccer fan, and is happiest on a soccer pitch stopping goals. She is married with a family that spans the animal kingdom.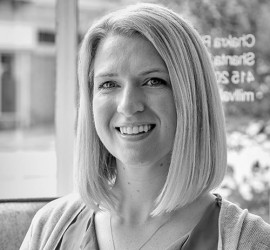 Dr. Katharine Randall
Chiropractor, Certified Chiropractic Sports Physician
Dr. Katharine Randall was inspired to Chiropractic Medicine by the dramatic improvement in her parents' health through the holistic approach to health and wellness after serious systemic illnesses.  Dr. Randall graduated from the University of Wisconsin, Madison in 2005 with a Bachelor of Science in Biology. She received her Doctorate of Chiropractic from Palmer West in December 2008.
She has provided on-field medical expertise for Dew Action Sports Tour, San Francisco Half-Marathon, Sea Otter Classic, San Francisco Fog and Berkeley All Blues Rugby Teams, Avon Breast Cancer Walk, Oracle Racing Team, Marina Green Volleyball Tournament, AAU Taekwondo, and San Francisco Gaelic Football Association.
Since 2012, Dr. Randall has been the President of the San Francisco District of California Chiropractic Association and co-owner of Embrace Health.
"The most significant reason why I chose to become a chiropractor over any other type of health care provider is because I wanted to see people through all stages of  care as they were getting better, not only when they were at their worst. The non-invasive, yet effective care provided by chiropractic treatment allows for a specific, patient-centered approach that is rewarding for both the patient and the doctor."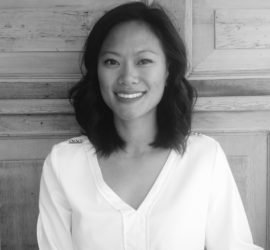 Dr. Laura Kuan
Chiropractor, Certified Fascial Distortion Model Provider
Dr. Laura Kuan specializes in Fascial Distortion Model (FDM), a powerfully effective manual therapy for treating musculoskeletal injuries, including many neurological conditions.  Being an active individual herself, she understands the need for high quality care in order to recover fast and return to activity sooner.  FDM has a proven track record of reproducible and measurable results.  It is her primary treating modality because it is so effective many of her patients recover in as fast as four visits with lasting results.  FDM is used by many professional athletic teams including the LA Dodgers, New York Yankees, Seattle Mariners, Chicago Cubs, Arizona Diamond Backs, LA Clippers and Washington Nationals. Dr. Kuan believes that health care should be preventative in nature, not focused on the treatment of symptoms.  She has sought a different way to treat.  Chiropractic's less invasive approach to health care was the inspiration that began Dr. Kuan's chiropractic career. She was stirred by the principle - that the human body is a highly evolved, self-healing organism and if injuries are given proper care, the body can recover on its own. Dr. Kuan, attended UC Santa Barbara where she graduated pre-med with a bachelor's degree in Bio-psychology. Dr. Kuan graduated Magna Cum Laude from Parker University in Dallas, Texas where she received her Doctorate in Chiropractic. Being a San Francisco Bay Area native, Dr. Kuan is thrilled to be in the bay where there are actual mountains to go hiking!  She loves exploring new trails, as well as, powerlifting, volleyball, traveling, coffee shops and photography. Website:
https://www.themyomethod.com/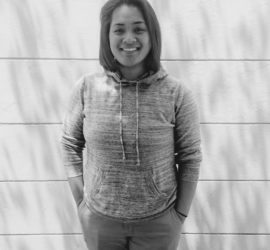 Riva Tunoa
Certified Massage Therapist
Riva is a Certified Massage Therapist with 900 hours of training from the National Holistic Institute. She delivers bodywork based on the needs of each client, with an intuitive approach. Her modalities range from Swedish, Deep Tissue, Shiatsu, Pre-Natal and more. She enjoys stretching clients, assessing posture and finding muscles that need her attention. She has a very firm touch and prides herself in delivering excellent bodywork.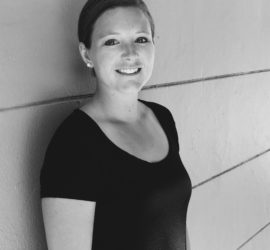 Reegan DePasquale
Certified Massage Therapist
As an athlete Reegan DePasquale, believes routine chiropractic care and massage are keys to her athletic success and overall wellness. These experiences lead to her pursuit in natural health and massage. Reegan is a CAMTC Certified Massage Therapist; she specializes in providing customized therapeutic massages for each client based on their functional, rehabilitative, and relaxation needs. She previously worked with the Orlando Predators, the professional arena football team, where she performed pre-event sports massage. She is a new transplant to California and is enjoying exploring San Francisco.
Oom Preamaboot
Certified Massage Therapist
Oom received a certificate as a licensed massage therapist from the Massage School of San Francisco, and has since applied her skills and experience offering Swedish, Deep Tissue, and Prenatal Massage. Her love for the healing arts began in Thailand - her native country - where she received a bachelor's degree in physical therapy and Applied Movement Science. An avid yoga practitioner, Oom continued her journey to Mysore, India, where she became a certified yoga instructor. Upon her return to Thailand, Oom decided to combine her yoga skills with mat pilates, for which she eventually received a teaching certificate. Her eclectic knowledge and experience in yoga, pilates, and massage therapy culminate with her desire to guide people through the art of healing so that they may deepen their personal wisdom and realize their potential for self-restoration.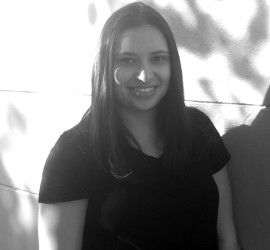 Laura Barbosa
Certified Massage Therapist
Laura Barbosa is a CAMTC Certified Massage Therapist with 900 hours of training in multiple modalities. Her skills include Swedish, deep tissue, pre-natal, sports massage, Reiki, and more. Her massage skills were built on a foundation of over ten years of compassionate caregiving, and her massage is integrative and relaxing. Laura provides a unique approach and intuitive massage experience according to each client's needs, and she is happy to have work that provides so much benefit to the people she touches.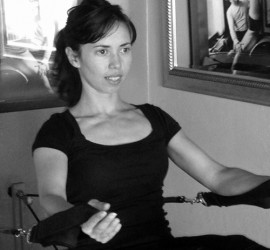 Shanta Kokatay
Pilates Instructor
Shanta Kokatay, Ph.D began her Pilates training in 1999 while dancing nationally with the Santa Barbara Festival Ballet. Over the years, she has taught ballet and creative movement to people of all ages, from toddlers to adults. Shortly after earning her bachelor's degree from UC Berkeley, she received her Pilates certification from Core Dynamics in Santa Fe, New Mexico under the tutelage of Pilates elder Eve Gentry's student Michele Larsson.  Shanta has also been involved in mind-body research for the UC Berkeley and UCSB Psychology Departments studying the connection of stress, cognition and illness. She earned her Ph.D in Natural Health in 2010.
Her teaching style incorporates the classical training of Pilates masters such as Eve Gentry, Michelle Larsson, Kathy Grant, and Rael Isacowitz. She offers private and group instruction in a fully equipped Pilates studio as well as advising/consulting for those training to become certified in the Pilates Method. Shanta enjoys interacting with clients in this body-centered arena, as it offers a continual opportunity for education as well as discovery for both client and teacher.  She is a mother of two children who were born at home and especially enjoys working with prenatal and postnatal mamas. From her background in health, psychology and movement, she seeks to empower her clients to transform the way they move and think about their bodies.
email: dearshanta@hotmail.com
phone: 415-203-6466
website: www.millvalleypilates.com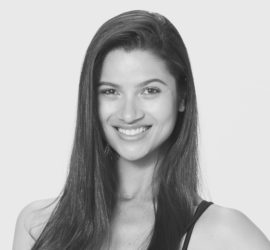 Clarissa Smirnov
Pilates Instructor
Pilates has been my source of strength and fitness since my first experience in 2003 as an alternative to knee surgery. After helping me recover from a spinal injury in 2011, it became a priority in my life and now my profession. As a trainer with a strong background in bio-mechanics and movement anatomy, my sessions focus on alignment and proper mechanics to create strength, flexibility, posture, balance and a more capable body overall. I work with clients of all levels, and I am passionate about sharing with others the changes I've experienced as a result from Pilates. I believe that through proper form, alignment and training, the body is capable of achieving anything the mind is set to do, and I love helping my clients get there. I am passionate about life, wellness, movement and fitness. Life is short, so I try to make the most of it and inspire my clients to do the same.
email: move@clarissapilates.com
phone: (415) 621-9728
Alexis Ring
Certified Pilates Instructor
Alexis discovered Pilates in 2008 and instantly saw the benefits, as applied to her athletic endeavors, as well as everyday life. She decided to expand upon her knowledge by getting certified with Master Trainer Lara Hudson, at Mercury Fitness. Alexis likes drawing upon the classical approach although her style is more 'west coast' and athletic. Through Pilates she has been able to foster a powerful connection between the mind and body, which she aims to impart to her clients as well. Alexis is a firm believer that our bodies are our machines and we need to know how to maintain them and how to use them effectively. With a background in design (interiors, events, apparel), she appreciates the creativity in Pilates: every workout is different because each one is designed uniquely. It never gets boring, and it can always be more challenging with the slightest variation in movement. She looks forward to creating a fresh, balanced routine just for you and to help you reach your fitness goals through dynamic, fun classes or private appointments. When she's not teaching, Alexis can be found riding her bike around Marin, working on her line of women's cycling apparel, Lexi Miller or walking her Golden Retriever, Jasper. Website: www.pilateswithalexis.com