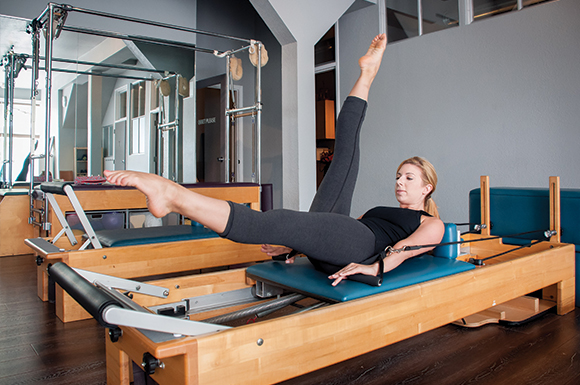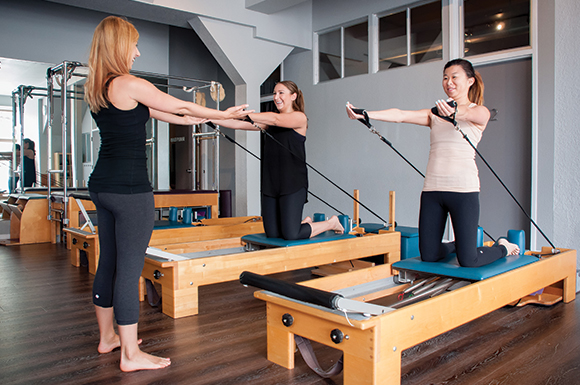 Our Providers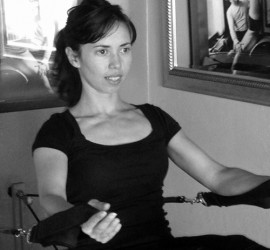 Shanta Kokatay
Pilates Instructor
Shanta Kokatay, Ph.D began her Pilates training in 1999 while dancing nationally with the Santa Barbara Festival Ballet. Over the years, she has taught ballet and creative movement to people of all ages, from toddlers to adults. Shortly after earning her bachelor's degree from UC Berkeley, she received her Pilates certification from Core Dynamics in Santa Fe, New Mexico under the tutelage of Pilates elder Eve Gentry's student Michele Larsson.  Shanta has also been involved in mind-body research for the UC Berkeley and UCSB Psychology Departments studying the connection of stress, cognition and illness. She earned her Ph.D in Natural Health in 2010.
Her teaching style incorporates the classical training of Pilates masters such as Eve Gentry, Michelle Larsson, Kathy Grant, and Rael Isacowitz. She offers private and group instruction in a fully equipped Pilates studio as well as advising/consulting for those training to become certified in the Pilates Method. Shanta enjoys interacting with clients in this body-centered arena, as it offers a continual opportunity for education as well as discovery for both client and teacher.  She is a mother of two children who were born at home and especially enjoys working with prenatal and postnatal mamas. From her background in health, psychology and movement, she seeks to empower her clients to transform the way they move and think about their bodies.
email: dearshanta@hotmail.com
phone: 415-203-6466
website: www.millvalleypilates.com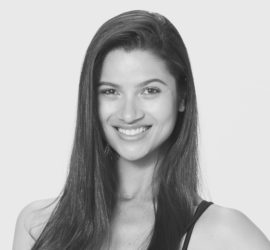 Clarissa Smirnov
Pilates Instructor
Pilates has been my source of strength and fitness since my first experience in 2003 as an alternative to knee surgery. After helping me recover from a spinal injury in 2011, it became a priority in my life and now my profession. As a trainer with a strong background in bio-mechanics and movement anatomy, my sessions focus on alignment and proper mechanics to create strength, flexibility, posture, balance and a more capable body overall. I work with clients of all levels, and I am passionate about sharing with others the changes I've experienced as a result from Pilates. I believe that through proper form, alignment and training, the body is capable of achieving anything the mind is set to do, and I love helping my clients get there. I am passionate about life, wellness, movement and fitness. Life is short, so I try to make the most of it and inspire my clients to do the same.
email: move@clarissapilates.com
phone: (415) 621-9728
Alexis Ring
Certified Pilates Instructor
Alexis discovered Pilates in 2008 and instantly saw the benefits, as applied to her athletic endeavors, as well as everyday life. She decided to expand upon her knowledge by getting certified with Master Trainer Lara Hudson, at Mercury Fitness. Alexis likes drawing upon the classical approach although her style is more 'west coast' and athletic. Through Pilates she has been able to foster a powerful connection between the mind and body, which she aims to impart to her clients as well. Alexis is a firm believer that our bodies are our machines and we need to know how to maintain them and how to use them effectively. With a background in design (interiors, events, apparel), she appreciates the creativity in Pilates: every workout is different because each one is designed uniquely. It never gets boring, and it can always be more challenging with the slightest variation in movement. She looks forward to creating a fresh, balanced routine just for you and to help you reach your fitness goals through dynamic, fun classes or private appointments. When she's not teaching, Alexis can be found riding her bike around Marin, working on her line of women's cycling apparel, Lexi Miller or walking her Golden Retriever, Jasper. Website: www.pilateswithalexis.com