MASSAGE THERAPY
At Embrace Health, we are dedicated to providing the highest quality therapeutic massage possible. Our therapists are highly trained in many massage techniques including: rehabilitative, deep tissue, prenatal, and swedish. Treatments aim to help each person achieve wellness, relaxation and stress reduction.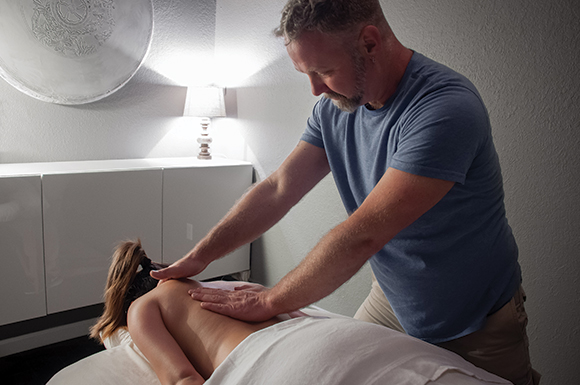 Swedish
A soothing and relaxing massage. Depending on your preference, you may receive deep or light pressure.
Prenatal
With a specially designed massage cushion, we pay attention to the unique needs of the expectant woman. We use soothing hands for those aches in the feet, low back, hips and almost everywhere else. Suitable for low risk pregnancy without a doctor's referral. If you are a High Risk pregnancy, please provide a release from your OB.
Deep Tissue
Deep Tissue targets tendons and ligaments, scar tissue, and the release of specific adhesions. It often "hurts so good!"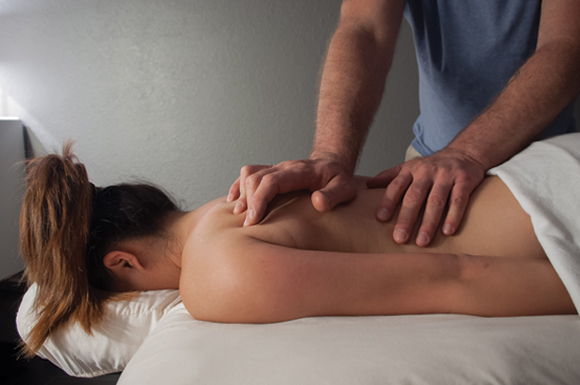 Sports
A deeper massage using compression, kneading, ironing, and stretching. Vigorous and stimulating, sports massage can increase range of motion, may enhance performance and reduce risk of injury.
Rehabilitative
Under the direction of the doctor, this type of massage is aimed at helping with a specific injury or condition, often reducing scar tissue or muscle spasms.​
Our Providers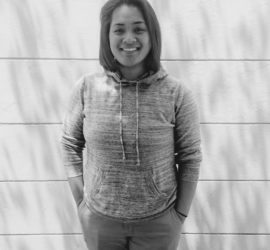 Riva Tunoa
Certified Massage Therapist
Riva is a Certified Massage Therapist with 900 hours of training from the National Holistic Institute. She delivers bodywork based on the needs of each client, with an intuitive approach. Her modalities range from Swedish, Deep Tissue, Shiatsu, Pre-Natal and more. She enjoys stretching clients, assessing posture and finding muscles that need her attention. She has a very firm touch and prides herself in delivering excellent bodywork.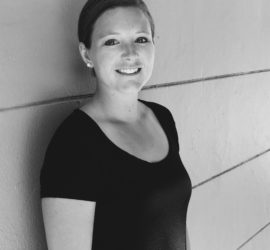 Reegan DePasquale
Certified Massage Therapist
As an athlete Reegan DePasquale, believes routine chiropractic care and massage are keys to her athletic success and overall wellness. These experiences lead to her pursuit in natural health and massage. Reegan is a CAMTC Certified Massage Therapist; she specializes in providing customized therapeutic massages for each client based on their functional, rehabilitative, and relaxation needs. She previously worked with the Orlando Predators, the professional arena football team, where she performed pre-event sports massage. She is a new transplant to California and is enjoying exploring San Francisco.
Oom Preamaboot
Certified Massage Therapist
Oom received a certificate as a licensed massage therapist from the Massage School of San Francisco, and has since applied her skills and experience offering Swedish, Deep Tissue, and Prenatal Massage. Her love for the healing arts began in Thailand - her native country - where she received a bachelor's degree in physical therapy and Applied Movement Science. An avid yoga practitioner, Oom continued her journey to Mysore, India, where she became a certified yoga instructor. Upon her return to Thailand, Oom decided to combine her yoga skills with mat pilates, for which she eventually received a teaching certificate. Her eclectic knowledge and experience in yoga, pilates, and massage therapy culminate with her desire to guide people through the art of healing so that they may deepen their personal wisdom and realize their potential for self-restoration.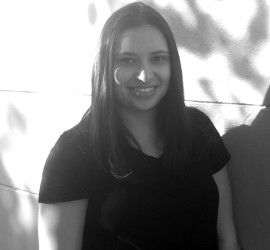 Laura Barbosa
Certified Massage Therapist
Laura Barbosa is a CAMTC Certified Massage Therapist with 900 hours of training in multiple modalities. Her skills include Swedish, deep tissue, pre-natal, sports massage, Reiki, and more. Her massage skills were built on a foundation of over ten years of compassionate caregiving, and her massage is integrative and relaxing. Laura provides a unique approach and intuitive massage experience according to each client's needs, and she is happy to have work that provides so much benefit to the people she touches.