CHIROPRACTIC CARE
At Embrace Health, your initial visit will consist of a longer comprehensive examination and treatment. Every follow-up chiropractic treatment is 30 minutes, which allows us to have enough time to use a variety of techniques that are best suited for your current needs.
Our chiropractors specialize in safe, effective treatment of the entire body. From low back and neck, to shoulder and knee pain, both weekend warriors and professional athletes alike benefit from our Certified Chiropractic Sports Physicians.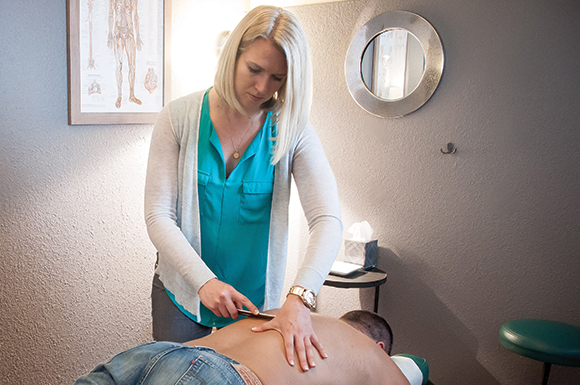 Sports Medicine
Certified Chiropractic Sports Physicians
Our chiropractors have additional specific training to treat and rehabilitate most sports injuries including damage to soft tissue (ligaments, tendons, muscles, and fascia) as well as bones and joints. Treating sports injuries early on can help prevent a chronic or more severe condition from developing.
Whether your injury occurred the same day or 20 years ago, without proper treatment your body's flexibility, range of motion, and athletic ability can be compromised. Sports such as running, biking, swimming, tennis, soccer, and basketball create biomechanical patterns of stress and strain on your body that we can help identify and correct.
​We can help treat and rehab most sports injuries, including:
Sprained Ankles
Strained Hamstrings
Rotator Cuff Tears
Tennis Elbow
Shin Splints
Knee Injuries
Back Sprain/Strain
Plantar Fasciitis
AC Separations
IT Band Syndrome
Piriformis Syndrome
Achilles Tendonitis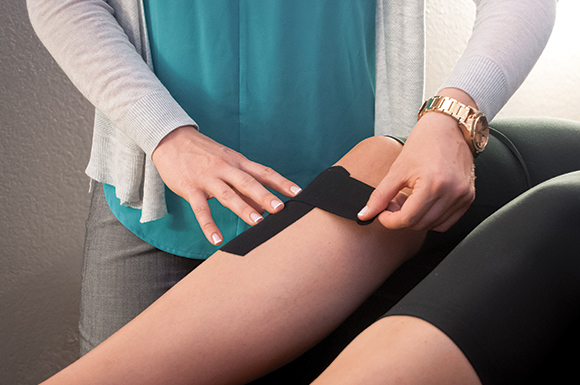 ​​Chiropractic Treatment
Embrace Health chiropractors utilize a variety of techniques and modalities to fit your individual needs: ​
Chiropractic Adjustments — manual "cracking" and/or gentle Activator
Graston — an instrumented soft tissue and scar tissue removal therapy
Active Myofascial Release — targeted muscle movement with pressure
Kinesiotaping Method — Rocktape ™ to support inflamed tissues
Cold laser (LLLT) — recruits healing cells to an injured area
Therapeutic Ultrasound — removes adhesions in the soft tissue
Electric Muscle Stimulation — reduces spasm, pain, and inflammation
Cryotherapy and Heat Therapy — reduces inflammation or loosens tissue
Therapeutic Exercise Programs — custom video exercises tutorials
Nutrition Supplementation — anti-inflammatory, detox, wellness support
Custom Fit Orthotics — helps stabilize the foot, knee, hip, and back
Our Providers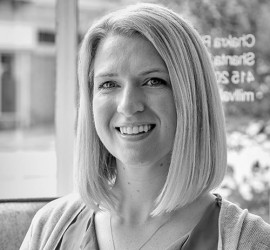 Dr. Katharine Randall
Chiropractor, Certified Chiropractic Sports Physician
Dr. Katharine Randall was inspired to Chiropractic Medicine by the dramatic improvement in her parents' health through the holistic approach to health and wellness after serious systemic illnesses.  Dr. Randall graduated from the University of Wisconsin, Madison in 2005 with a Bachelor of Science in Biology. She received her Doctorate of Chiropractic from Palmer West in December 2008.
She has provided on-field medical expertise for Dew Action Sports Tour, San Francisco Half-Marathon, Sea Otter Classic, San Francisco Fog and Berkeley All Blues Rugby Teams, Avon Breast Cancer Walk, Oracle Racing Team, Marina Green Volleyball Tournament, AAU Taekwondo, and San Francisco Gaelic Football Association.
Since 2012, Dr. Randall has been the President of the San Francisco District of California Chiropractic Association and co-owner of Embrace Health.
"The most significant reason why I chose to become a chiropractor over any other type of health care provider is because I wanted to see people through all stages of  care as they were getting better, not only when they were at their worst. The non-invasive, yet effective care provided by chiropractic treatment allows for a specific, patient-centered approach that is rewarding for both the patient and the doctor."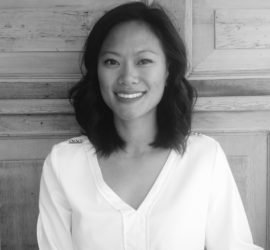 Dr. Laura Kuan
Chiropractor, Certified Fascial Distortion Model Provider
Dr. Laura Kuan specializes in Fascial Distortion Model (FDM), a powerfully effective manual therapy for treating musculoskeletal injuries, including many neurological conditions.  Being an active individual herself, she understands the need for high quality care in order to recover fast and return to activity sooner.  FDM has a proven track record of reproducible and measurable results.  It is her primary treating modality because it is so effective many of her patients recover in as fast as four visits with lasting results.  FDM is used by many professional athletic teams including the LA Dodgers, New York Yankees, Seattle Mariners, Chicago Cubs, Arizona Diamond Backs, LA Clippers and Washington Nationals. Dr. Kuan believes that health care should be preventative in nature, not focused on the treatment of symptoms.  She has sought a different way to treat.  Chiropractic's less invasive approach to health care was the inspiration that began Dr. Kuan's chiropractic career. She was stirred by the principle - that the human body is a highly evolved, self-healing organism and if injuries are given proper care, the body can recover on its own. Dr. Kuan, attended UC Santa Barbara where she graduated pre-med with a bachelor's degree in Bio-psychology. Dr. Kuan graduated Magna Cum Laude from Parker University in Dallas, Texas where she received her Doctorate in Chiropractic. Being a San Francisco Bay Area native, Dr. Kuan is thrilled to be in the bay where there are actual mountains to go hiking!  She loves exploring new trails, as well as, powerlifting, volleyball, traveling, coffee shops and photography. Website:
https://www.themyomethod.com/